Joined

Sep 3, 2020
Messages

11
Reaction score

0
Location
I am looking for a decent set of carbs for a 1976 GL1000 with 758a carb bodies. I had planned to restore them completely, so the condition isn't crucial but I do not want anything so bad where the metal itself is rotting away. The current set I just took off the bike is rotting away, the towers that hold the jets are not all the same length, one is extremely rounded wher I am uncertain the jet O ring will seal completely. There are broken float posts or should I say dissolved posts. I am not sure what type of carb cleaner has been ran thru this bike or allowed to just sit and eat away at the carbs internal parts. But the zinc & aluminum pot metal these bodies are cast from is not as durable as the plenum or caps / bowls are. So I am looking for a better preserved set of carbs or even just the bodies in good condition when it comes to the integrity of the metal. I've see some stuff on eBay for $100-200 but they are extremely rough. So I thought I'd come to the forum and see if there are any fellow enthusiasts who might have a better option for my money. I found a set for the GL500 from a forum member that he rebuilt and delivered to us for $200 that were beautiful, he clearly puts a lot of time and effort into what he does. Unfortunately I can't find his email address. I found out the hard way that Windows 10 email program does not save emails you store in the folders you create. It purges everything overtime without notification. So any business contacts I had stored emails from, but not messaged in the last couple years is no longer being stored in my saved folders. Which is completely bass ackwards if you ask me, but that is not either here nor there. So I am reaching out :beg: to see if there is any one, local maybe? With a set of 758a carbs they would like to sell for a fair price or even possibly trade? Not sure what the shipping cost would be? But I would be willing to pay for the right set, I would also prefer to rebuild them myself, not only to save money but to know exactly what went into the carbs. That way if they won't sync there is nobody but myself to blame for following the Clymer manual and mixing up the primary and secondary air jets. :head bang:
If interested in any trades, I have a 1981 GL1100 that we are stripping down for a cafe racer build, if anyone is looking for any GL1100 parts and has the carbs I need I am open to trades or selling out right to raise money for this build. I am located in Everett, Washington, 98204. You can email me at
[email protected]
. Here are photos of the 1981 GL1100. We are basically just using the frame, motor, fake tank, side covers, and maybe the front and rear fenders after being cut down some.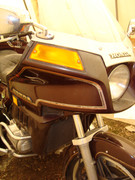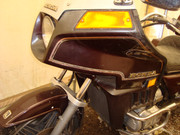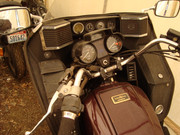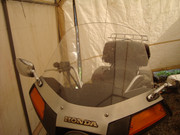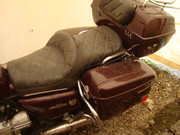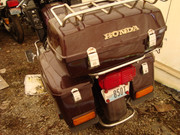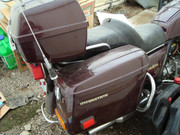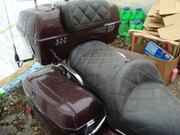 :thanks: Thanks for viewing!